By My Leave
This race and this country and this life produced me.
I shall express myself as I am.
-James Joyce, Portrait of the Artist as a Young Man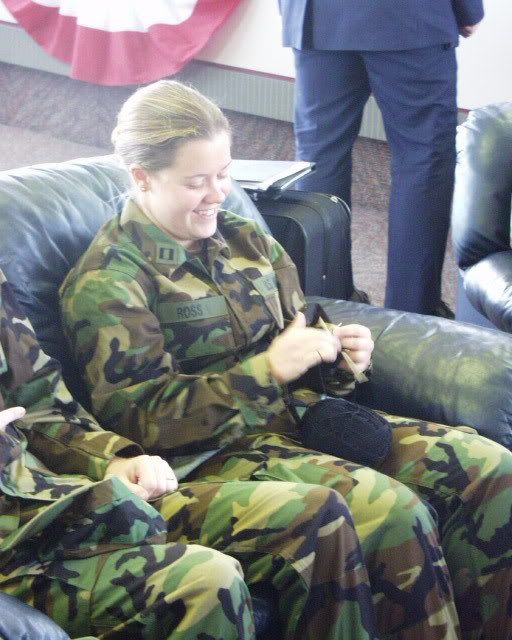 The photos from
my trip to Texas
are long overdue. Now seems as good a time as any to show them, a) before we all forget that I've ever worn camoflague and b) because I'm off on Emergency Leave to go see an ailing family member. For all that the military can be awash in paperwork, hassles, and red tape, it took exactly one phone call to one person to get leave to be on a plane in four hours. It's a good thing, since Unauthorized Absence happens to be a felony. In spite of my
new-and-improved
every other day blogging schedule, then, I may miss the next couple of days as I do the planes, trains, and automobiles thing. Quality knitting time, that.
Above on the right, knitting black ribbed socks in the
USO
in San Antonio. I'm smiling because I they give us cookies and I didn't have to do land nav yet. And below, a bunch of the San Diego folks. We're smiling because we get to return to San Diego the day after this photo was taken. I'm in the front on the right, in case you don't recognize me in my Kevlar.