And Now For Some REALLY Amazing Lace
When love and skill work together, expect a masterpiece.
-John Ruskin
As I carefully consider all your great suggestions for my next pair of socks (expect a decision tomorrow), I have something for all ye doubters and naysayers out there . . .
The blocking Peacock Feathers Shawl, all pinned out: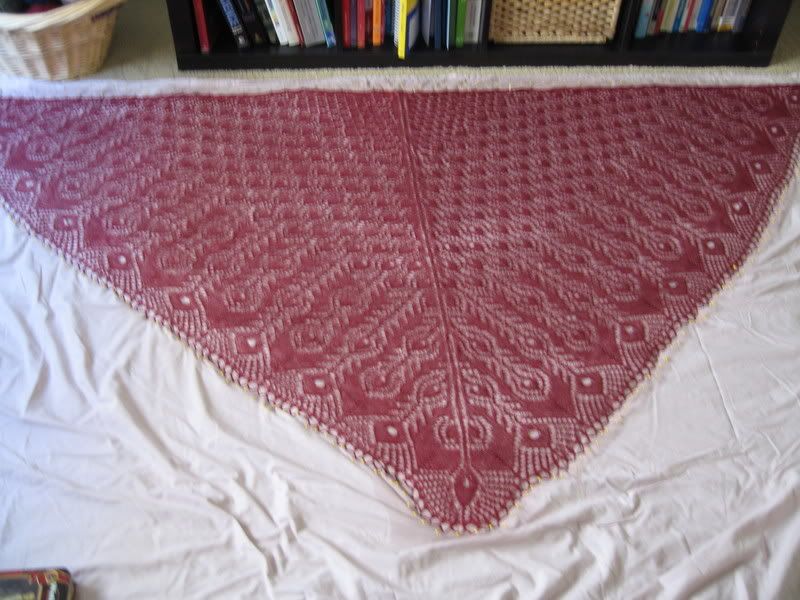 It's dry now, and unpinned, but I'll have to wait for
my official photographer
to not be on call before you get any official finished object photos. A few preliminary comments -
1. This thing is huge!
2. This thing is gorgeous.
3. And, as
Rachel
recalls, it's not exactly my color. But I think I have a good recipient in mind. Shhh . . . it's a suprise.
Now that I've freed up my lace-knitting needles, I have
a new
and
massive project
coming our way.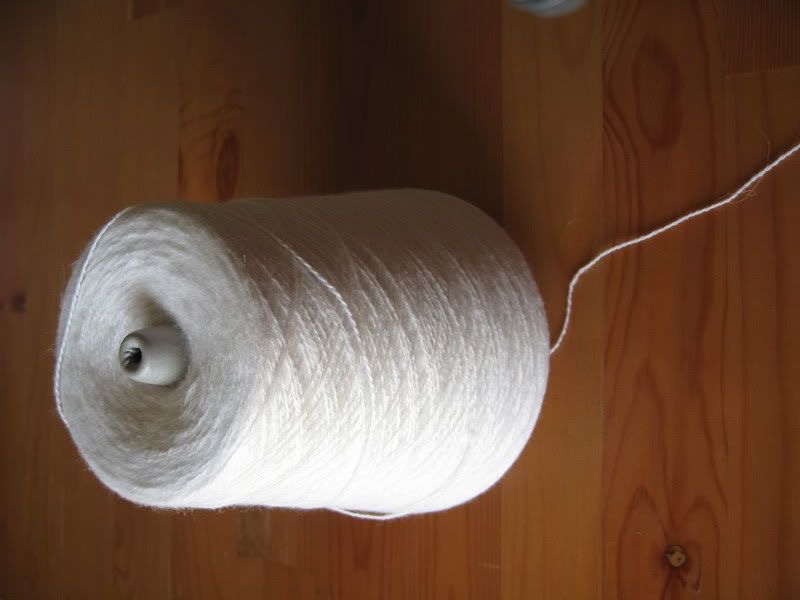 That's a cone of Zephyr up there. (And, actually, I have two cones of it. I told you this was a big project!) Oooh, ahh. And if we think Peacock Feathers is big . . .