Socktoberfest!
Beer is proof that God loves us and wants us to be happy.
-Benjamin Franklin

Socktoberfest
is here! If you've ever even glanced at this blog, you know that I enjoy
nothing
few things more than knitting - and wearing - a good sock. I must admit, however, that it's been a little while since I've finished a pair. Summer in San Diego doesn't exactly make your feet cold. Nevertheless, the night air is getting a little chill in it, I'm wearing fun socks with my scrubs on call, and the
millions
1500 of you all raising a glass and a set of dpns with me is very inspiring.
Expect to see many socks on the blog this month. I'll start with the socks I have in progress, but it won't stop there. So many of my best socks were knit pre-blog, so I'll share many of them, along with invaluable comments on how they've stood the test of time.
New England Socks
from
Knitting on the Road
These were supposed to be my 100th pair of socks (I'm still holding at 98) in a symbolic way before I left New England. Eh. They'll go fast once I actually start knitting on them. I think this is Koigu, but it might be Artyarns Supermerino.
Wearing My Uniform With Pride Socks
(x2)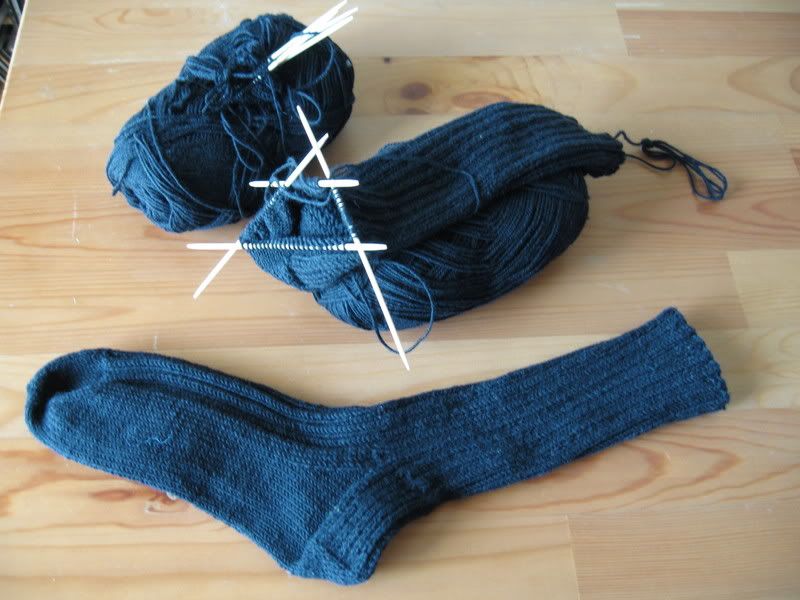 Plain Black Sockotta. 2x2 rib. Doesn't it just make your heart go pitter-patter?
Trekking Socks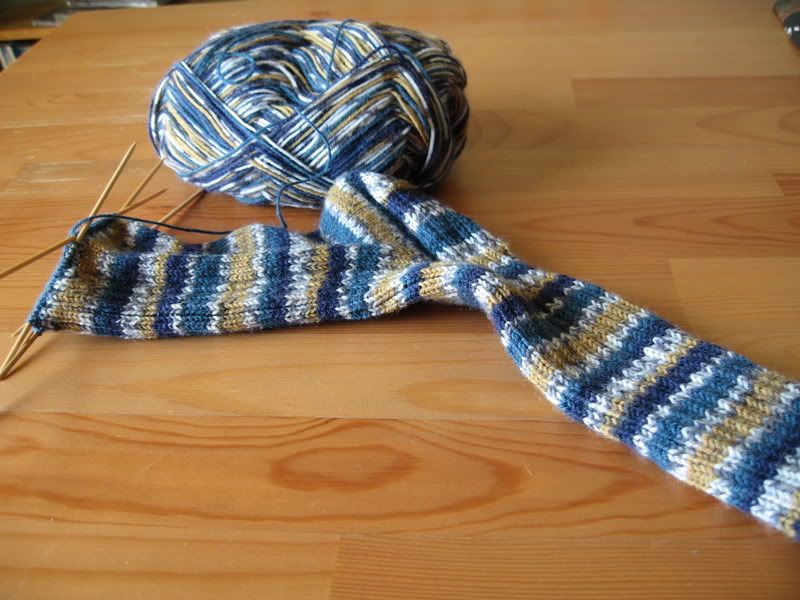 I did
Trek Along
, briefly. Now these socks sit by my computer and I do a few rows now and again.
Can that really be it? Only 3 pairs of socks on the needles? (And, really, only one of them counts.) Clearly something must be done to remedy this situation.


Contest Time!
In the festival-like spirit of Socktoberfest, I'll send two skeins of
Claudia's Handpainted
(photos when I get home) to whomever
points me in the direction of my next sock pattern
. Anything by Nancy Bush is cheating, by the way.
ETA: I'll make a decision on Monday, October 9th. Columbus Day.