Happy Birthday, Dad!
Any man can be a father, but it takes a special person to be a dad. -Proverbial
We interrupt our regularly scheduled Olympic programming to bring you this special message:
Happy Birthday, Dad!
Yes, that's right. My dad and St. Valentine share a day. I think I was about 16 before I realized that Valentine's Day was not
a family holiday
in every household. So here's to the man who taught me to ride a bike, taught me to drive (
"That's my transmission!"
), and once came all the way from Philly to Providence in the middle of winter just to help me do my taxes. Even more important than keeping me out of trouble with the DMV and the IRS, my dad (and my mom, too, but it's not her birthday yet) always told me I could do anything I wanted to. I believed him,
so I made him a pair of socks.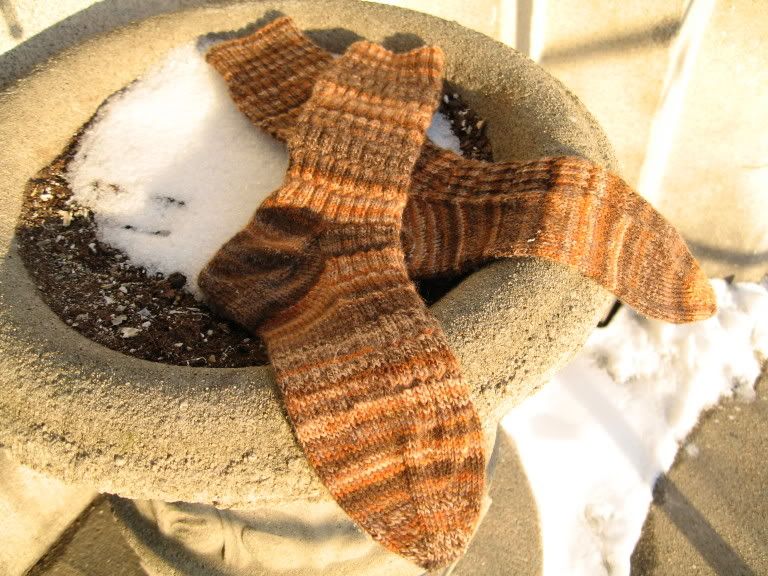 From my hands to your feet: a lovely warm pair of "Gentleman's Fancy Socks." (Knitterly specs another day.) Unlike the first pair of socks I made my dad, these two are actually the same size.
My dad reads this blog- and its comments- so
leave my dad some birthday wishes
in the comments today. Because there are two options: Grow older or die young, and I'll celebrate that my dad is another year older.