By Your Leave
The ant is knowing and wise,
but he doesn't know enough to take a vacation.
-Clarence Dey
First things first - I am now officially on leave! I heartily endorse even the first 15 minutes - very relaxing. And there's plenty of excitement coming - I believe I mentioned last week that the fiance and I are off to Madison early tomorrow morning. We're looking forward to getting away for a bit, but also for home cooking, visiting yarn stores (ok, that would be the royal "we" here), and possibly even snow. I'm bringing lots of sweaters!
. . . And reading. And knitting. Which is probably why you're here, right? You wanted to see the beau's new socks in process. And I'm happy to oblige.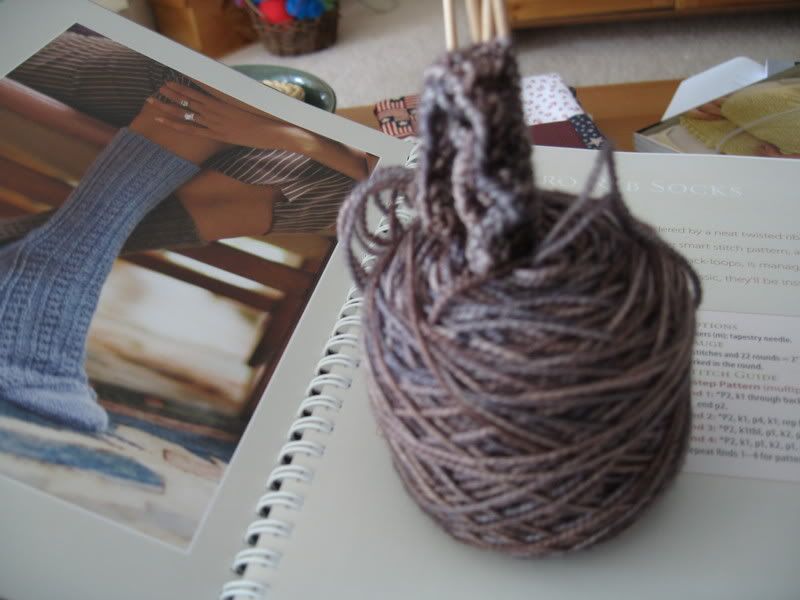 The Retro Ribs from Interweave's Favorite Socks in a nice grey mix Koigu. The beau gave his seal of approval to the pattern, so they're coming along for the vacation. . . . for the times I can't be knitting on the Chuppah. For once, choosing the knitting is an easy part of packing!
And now for a completely gratituitous photo from a morning in La Jolla last weekend: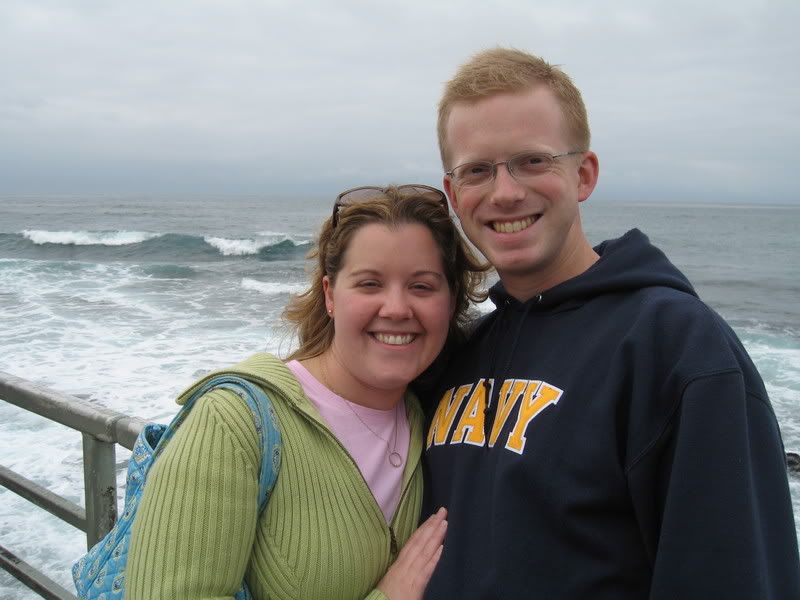 If we're this happy on a day off, just think of a whole five days!
Labels: Life, Manly Knits, Socks