Yarn!
If winning isn't everything, why do they keep score?
-Vince Lombardi
It's been a bad week for knitting, as you heard, but a great week for yarn. I believe I mentioned last Friday that I took off and did a little celebratory stash enhancement in honor of my last ICU call. Since then, I've also been the lucky winner of not one but two blog contests. First up, I won
Chrissy's
contest and won this adorable hand-sewn bag with a drawstring - perfect for carrying around a sock project on the go! And you know what my sewing skills are like . . .
Then I got lucky again and won
Beth's
Blogiversary contest and won this gorgeous yarn in colors that are very "me."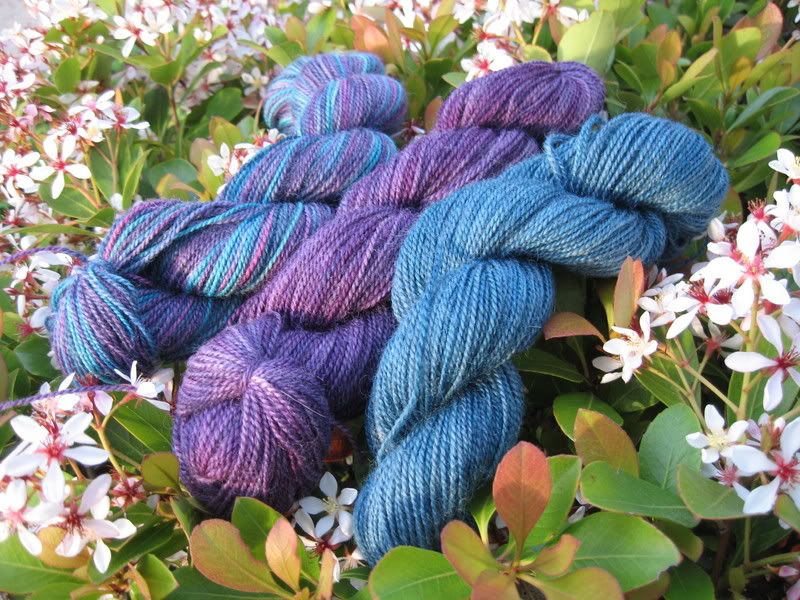 She also included some
wonderful chocolates
with a history. Not only are they yummy, but there's an insert full of details about historical Jackson. Did she know that I'd recently crossed Mississippi off my list of states I've visited (49!) by passing through Jackson on my way to San Diego?
Thanks, ladies! The best part of both of these is having found blogs that are relatively new to me. That's what it's all about, isn't it?
And as far as my own stash enhancement goes . . .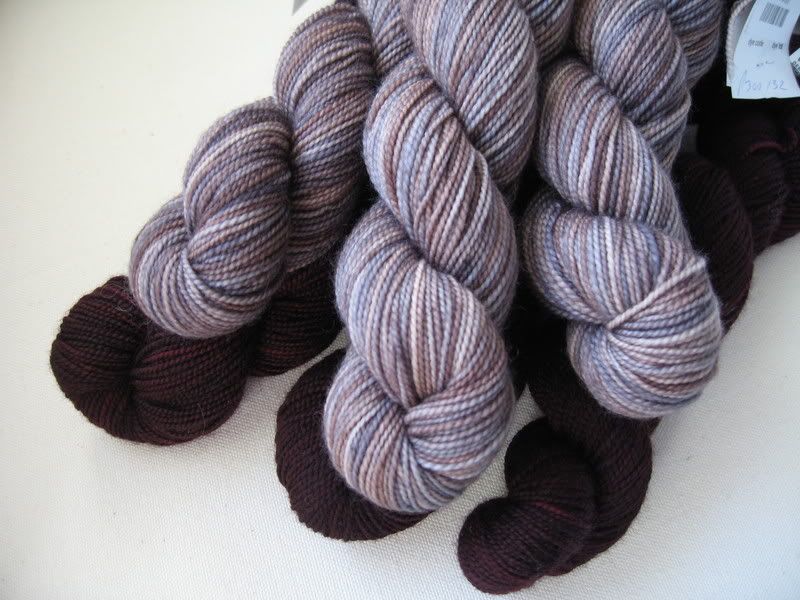 Koigu in manly sock colors. Gray mix and eggplant.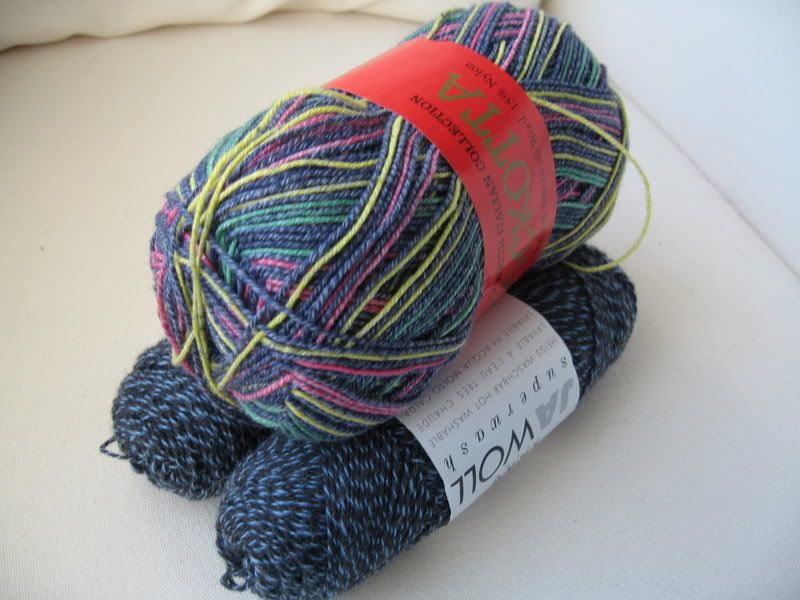 More sock yarn - Lang JaWoll in manly blues and Sockotta (perfect for TheNewCaliforniaLifestyle!) in non-manly colors.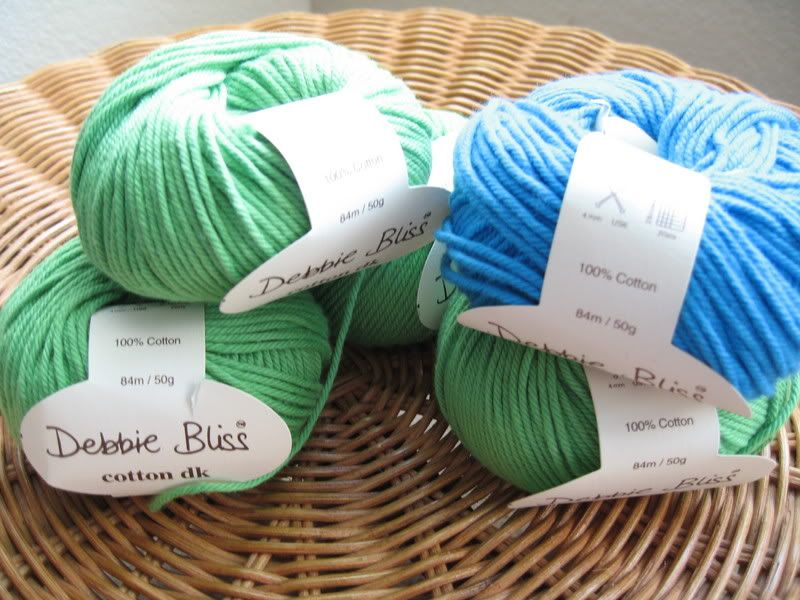 And non-sock yarn. Who could resist these colors?
Labels: Blogosphere, Contest, Stash