Understanding Waking
We have learned beter than that, and know it more;
for it is waking that understands sleep
and not sleep that understands waking.
- C.S. Lewis
They are finished. My February UFO. My ode to New England. My 102nd pair of socks. The reason I ever bought the book
Knitting on the Road
. (It was the first knitting pattern book I ever bought, and I bought it "for inspiration" at a time I could barely purl.)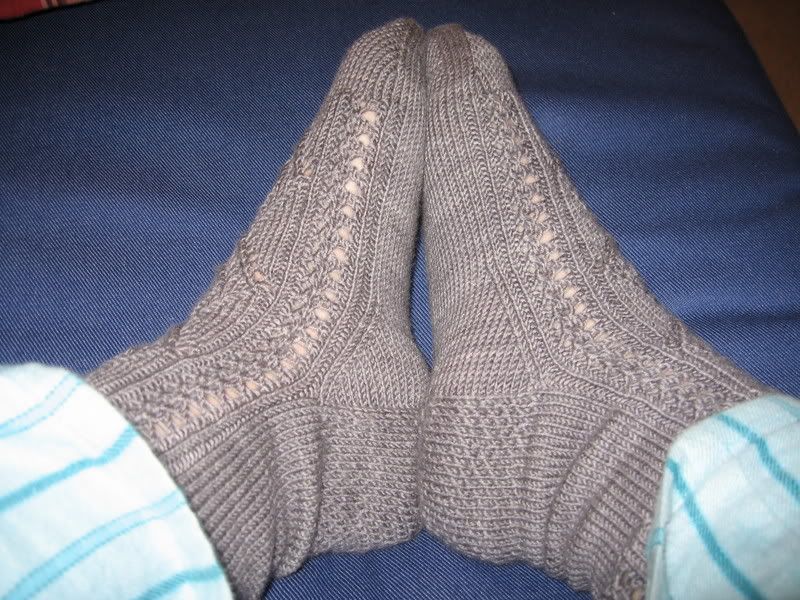 The lovely photos and full details, however, were hijacked by my post-call "nap." Notice the pajamas? Yeah, I thought so. I'm off to throw these in a
lavendar bath
, so I can show you lovely photos later this week.


How is it that I am this tired when I spend all my off time sleeping?
Labels: Socks