Flying Objects
We all know that UFOs are real.
All we need to ask is where do they come from.
-Edgar D. Mitchell, Apollo 14 Astronaut
Have I told you about how much I love
The UFO Resurrection
?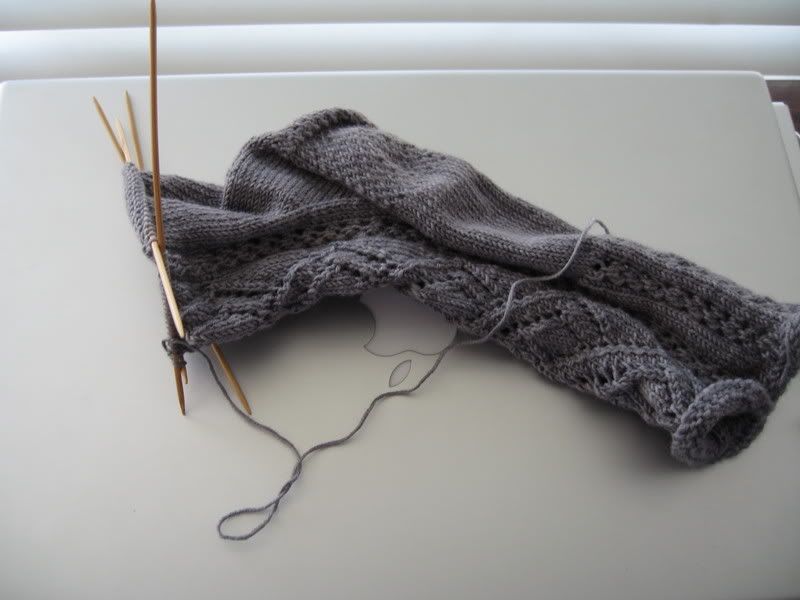 Turns out that you don't actually have to finish the project in the month, you just have to actually add in back into the rotation and do some good work on it. If February had any more than 28 days - literally, even one - I would have finished. There's just one toe left. But that's progress. And it counts. Look for the FO sometime next week. And a whole new UFO to be resurrected in March.
Labels: Knitalongs, Socks