Team Spirit
I knew that if I was going to have a chance at a medal in the Olympics, I was not going to do it if I stayed home. -Mary Lou Retton
Team College Hill - our sagging spirits buoyed by our super cool new button, courtesy of
Rachel
- is digging in for our last week of heavy duty Olympic knitting. We celebrated by all being in the same place at the same time for the first (but not last) time: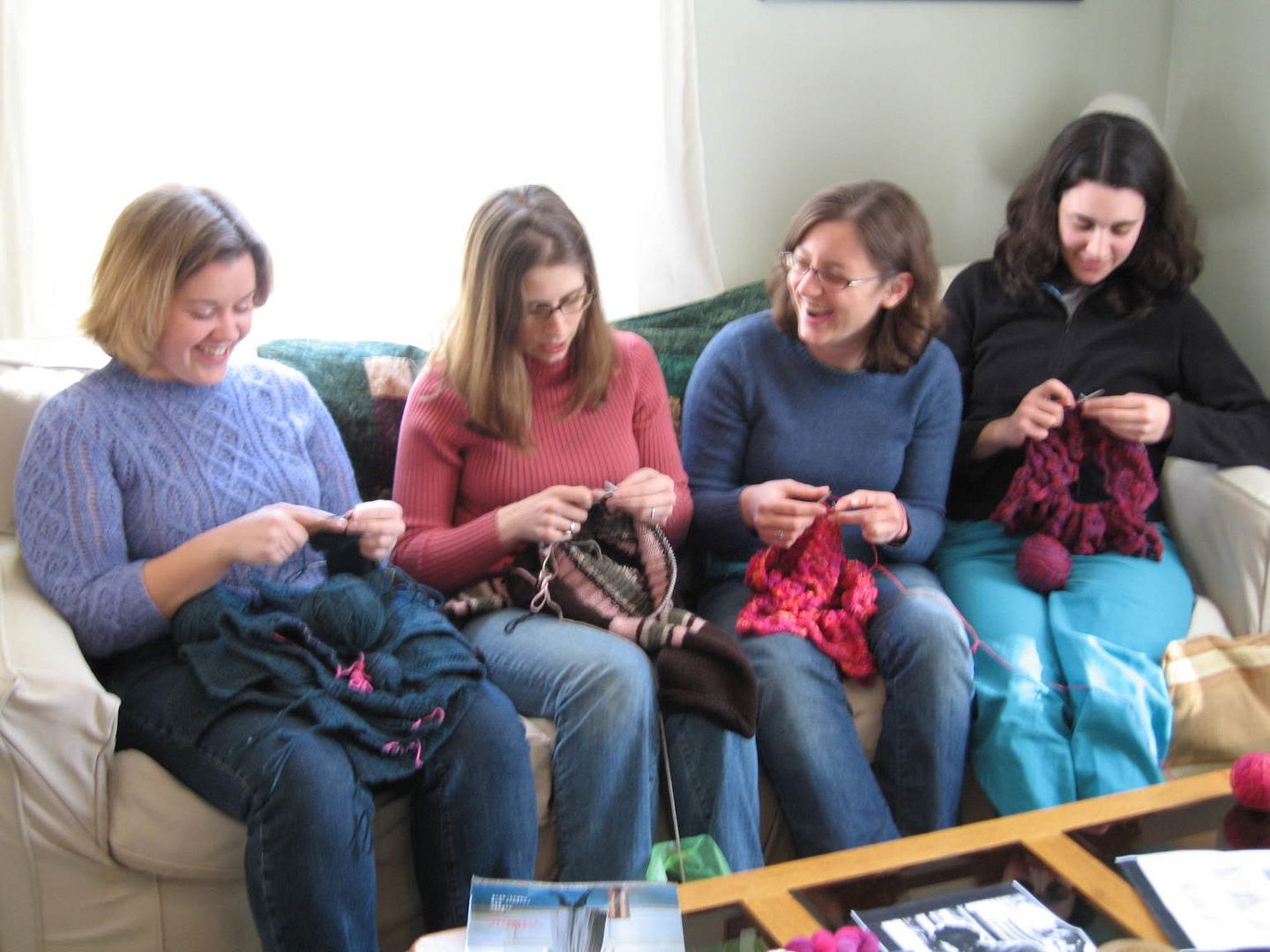 From left to right: Theresa with Am Kamin, Rachel with Tubey, Katja with Ene's Scarf, and Leah with Ene's Scarf [Photographic evidence provided courtesy of Rachel's husband, who not only had to put up with us in his house, he had to take pictures. Thanks!]
We have a busy week planned, and an extra special surprise in store for the grand finale weekend. Stay tuned as we knit towards photo finishes. . . actual project updates coming tomorrow.