Something Strange
If you haven't found something strange
during the day, it hasn't been much of a day.
-J.A. Wheeler
The existential question of the day:


Do people look at you strangely when you take photos of your knitting?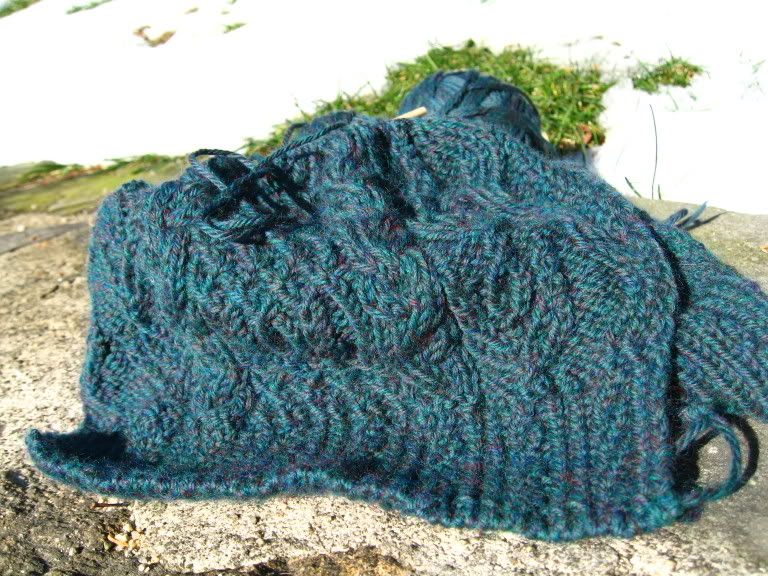 Natural light is good, right? As you can see in the glamour shot of two sleeves reclining gracefully on a ledge, progress on Am Kamin continues apace.
Check out the Olympic countdown
here
. Notice that it keeps going when we sleep, eat, go to the gym, go to those wild and crazy Olympic Village parties, and even when we arrange our knitting in artful poses to make passers-by stop and stare.