Give Us the Tools
We shall neither fail nor falter; we shall not weaken or tire . . .

give us the tools and we will finish the job.

-Winston Churchill
On Monday
you saw me with a whole big pile o' Am Kamin on my lap as I knit on the very beginnings of the fronts. Today I present the almost-completed left front (which is actually now *thisclose* to being done):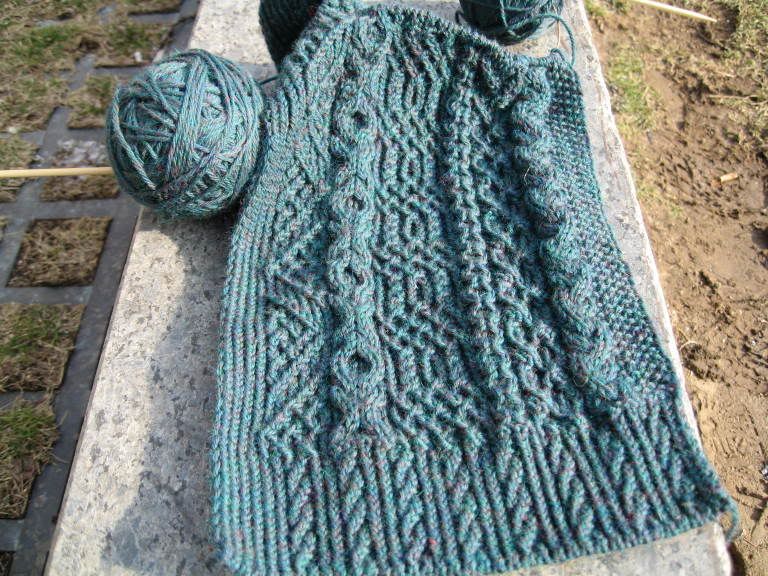 Can we pause for a while and admire just how gorgeous this pattern is? I'm in love.
Now I need to recalculate the buttonhole placement and I can spring forward with the right front.
Remember our good friend row gauge?
But for the first time, I'm feeling confident that it will all come together by Sunday. I even have the buttons already. I'd cross my fingers, but that would interfere with the knitting.
Katja? Leah? Check in, will you?