Fun With Macro, er, Manly Gifts
There is no happiness in having or getting; only in giving.
-Henry Drummond
I made my mailing deadline yesterday - hurrah! So I guess I'll actually post about some of the Christmas knitting and not just show you random photographs of things lying around. Apparently I think all the men in my life like neutral tones. I may or may not be right about this, but look at what they're getting for Christmas:
First up - the second to last in the set of Christmas face cloths. This is also in Mission Falls 1984 cotton, in off-white. It took nearly all of 50 grams, minus a previous swatch. I used some random dishcloth pattern. Seed stitch is very manly, right?
And second is a scarf that's actually part of a scarf-and-hat set. I was literally weaving in ends of the hat in line at the post office, so no photos of that yet. I'll coerce my relatives in getting modeled photos for me. This is a mistake stitch rib scarf in KnitPicks Decadence. Oh, you wanted the official details to see how it compares to
Laura's
? Fair enough.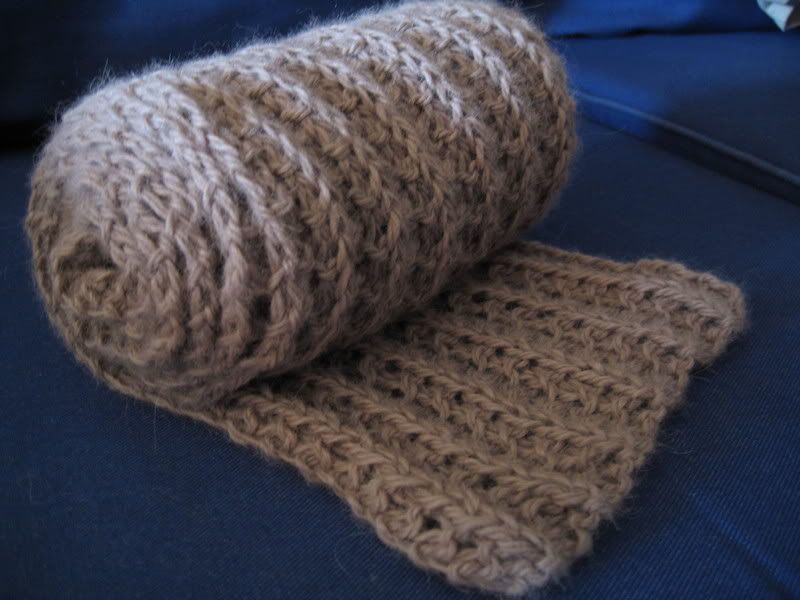 Manly Ribbed Scarf
Pattern:
mistake stitch rib on 27sts
Yarn:
KnitPicks Decadence in tan or khaki or whatever they're calling beige these days
Needles:
Addi Turbos US11 - and boy were they speedy!
Notes:
Only two skeins to make a long (5'6") scarf that blocked out plenty wide enough - that's about $12 for those of us on a budget. And for another skein a made a matching hat with a roll-up brim, although I used US10 needles for that and it took every inch of the 50g.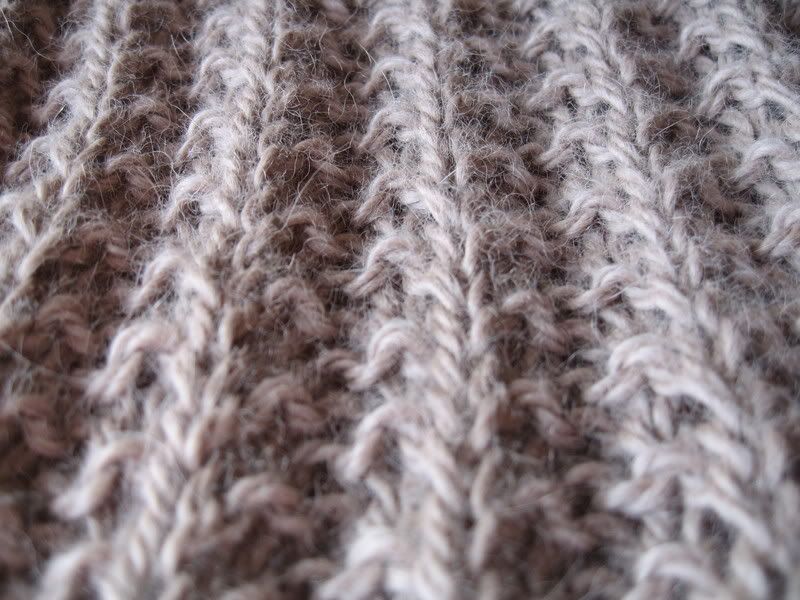 Best Thing About This Project:
I'm pretty sure the recipient doesn't read the blog. And even if he does? It's a family-wide Pollyanna, so he won't know it's for him until he opens it. Finally some knitting I can blog about!