A Blogland Christmas Party
At Christmas play and make good cheer,
For Christmas comes but once a year.
-Thomas Tusser, The Farmers' Daily Diet
You've all gotten the idea by now that I'm, uh,
a little
into Christmas, right? It's definitely my favorite holiday, and irrespective of all the other fun, I've been enjoying reading all the Christmas-y blog posts out there. Here are a few of my favorite festive posts:
And so that we have a photo, here's a stocking I made from the Christmas Stockings book - you know the one. I consider this one as a prototype, as it's made out of Sugar and Cream. Wouldn't a fabulous set in wool be great?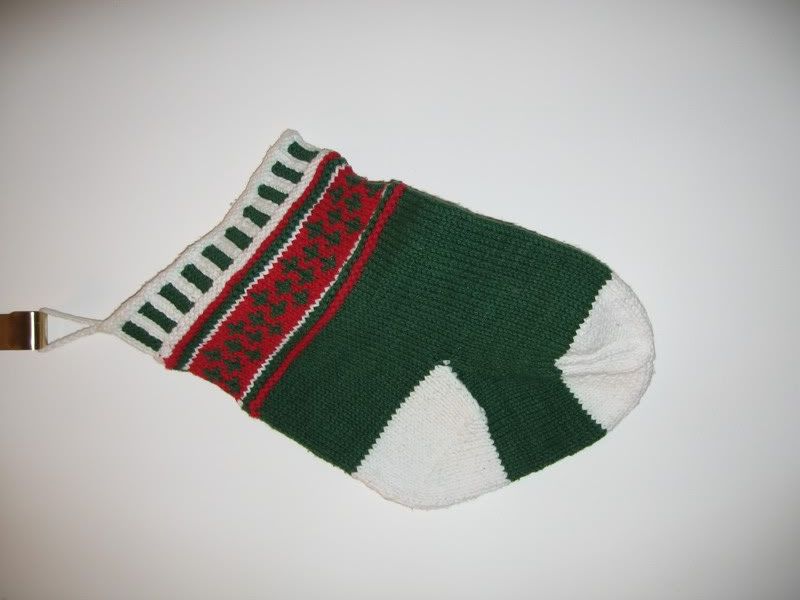 Someday . . .