My Little Slice of Autumn
His house was perfect,
whether you liked food, or sleep, or work,
or story-telling, or singing,
or just sitting and thinking, best,
or a pleasant mixture of them all.
-J.R.R. Tolkein
As I briefly mentioned, I had about 20 hours on the East Coast this past weekend. It was pretty much the only slice of fall I'm going to get, and it was a gorgeous fall day. The air was crisp, the sky a brilliant blue, and the leaves all manor of changing colors.
Rosi G.'s
contest-winning
suggestion of
Falling Leaves
is truely the perfect project right now, in ways I never could have foreseen. And so I made excellent progress on this pair this weekend.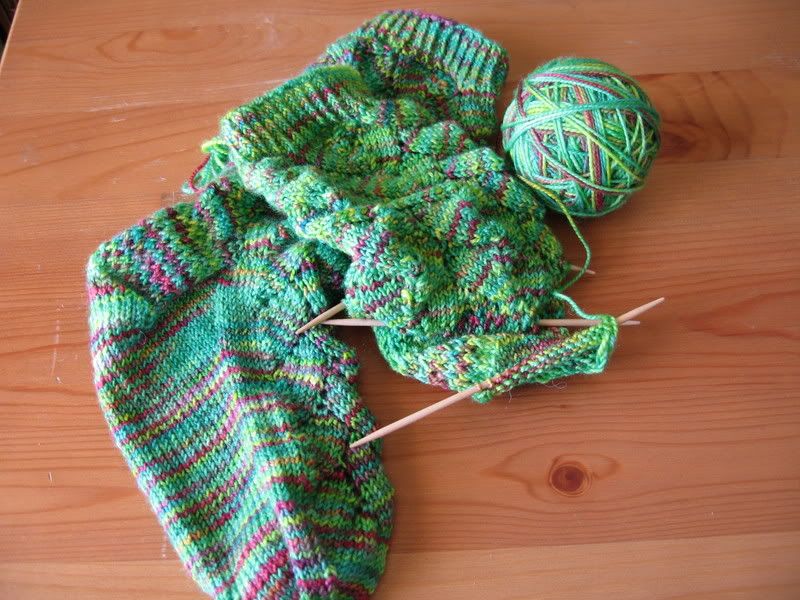 The bright green with red and gold accents is exactly my little slice of autumn. The observant among you will note that I'm making them top down with a heel flap. I can't help myself.
I'm also moving right along with my New England Socks from Knitting on the Road - one down, one to go.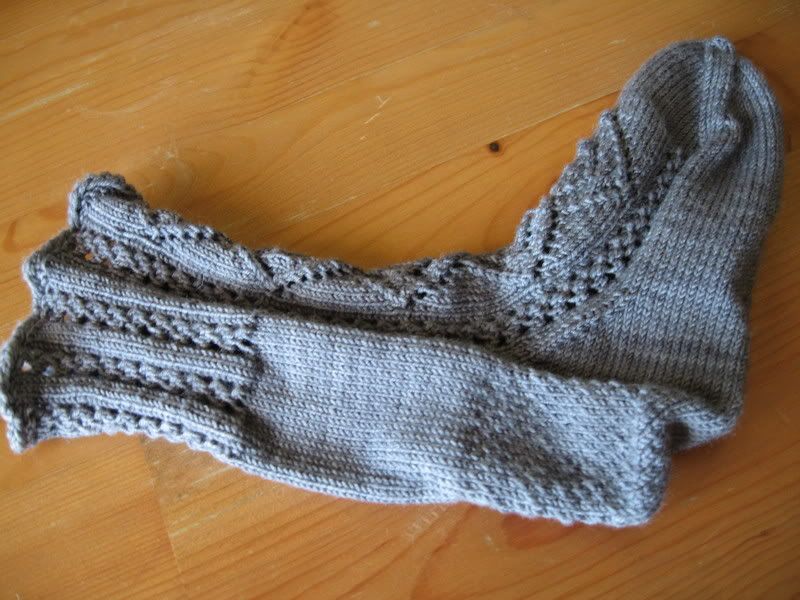 Did I mention how irrationally in love with the eye of partridge heel flap I am? Or simple lace patterns in gorgeous yarn? Or the rhythmic motion of knitting, purling, yarning over? Again I'm rediscovering just how soothing, peaceful, and wholly satisfying it can be to take yarn and make something beautiful.