I. Can't. Stop.
The ornament of a house is the friends who frequent it.
-Ralph Waldo Emerson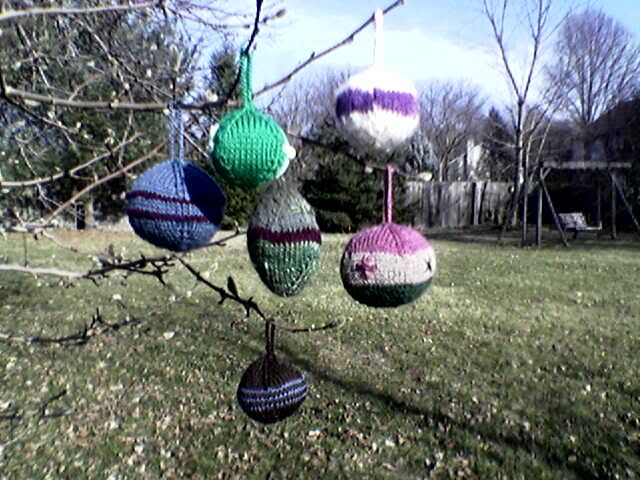 Holiday ornaments from
Handknit Holidays
. Simple. Balls. Of leftover yarn scraps. Tiny. Insignificant pieces of yarn. Knit. Striped. Wool. Silk. Even chenille. Decorated with my (incredibly rudimentary) embroidery. Incredibly addictive. Can't. Type. Must. Go. Make. More.