A Decision Point
He had mittens, Minjekawan,
Magic mittens made of deer skin;
When upon his hands he wore them,
He could smite the rocks asunder,
He could grind them into powder.
-Henry Wadsworth Longfellow
I started the Baltic Mittens (from Folk Mittens) a while back. It was an impulse project, so I started with yarn I had on hand. It's a beautiful pattern, and fun, but I just wasn't feeling so inspired to work on it.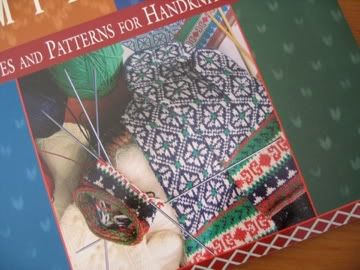 And then I figured out - It's the colors. Too . . . something.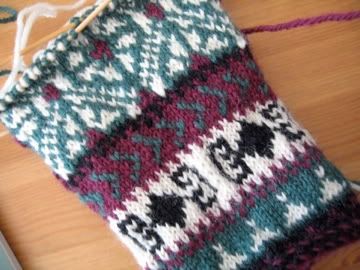 So this is getting frogged until I get some blue Heilo. It just really needs a blue. But my husband is still demanding mittens. Any nice manly mitten patterns come to mind?