Mostly Holes
It is difficult to see why lace should be so expensive; it is mostly holes.
-Mary Wilson Little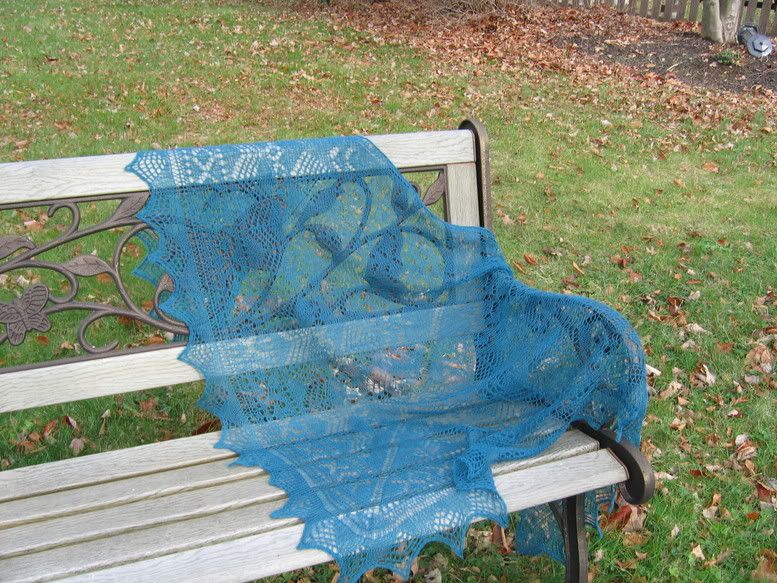 Several people have asked for more photos of the "blue lace thingie." I'm happy to oblige, although note that it is cloudy and I had trouble taking a good photo. I don't want to go into too many details, as it is a gift for someone who will see it here first.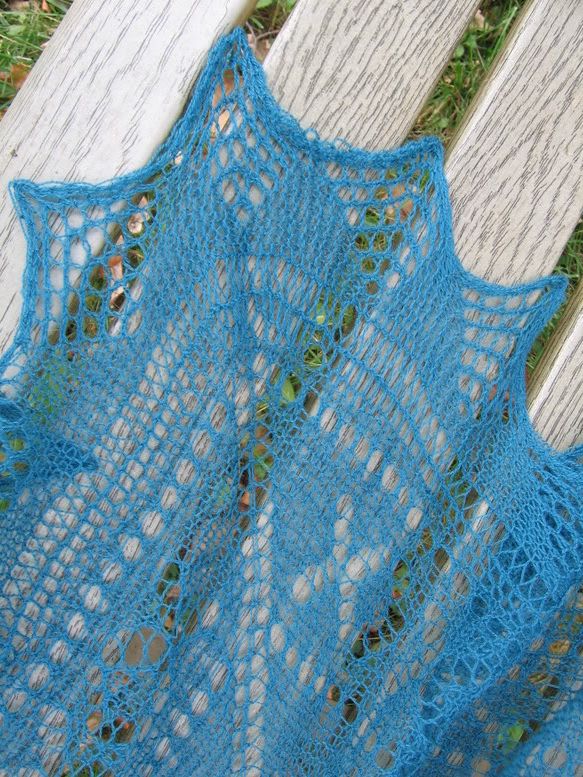 Knitterly specifics: Dark teal laceweight Merino Oro (I think - lost the label a while ago), less than 1 skein of approx 1200 yds. I used US 6 straight needles. The triangle is knitted from the center top, with each row getting longer and then the border is knitted on sideways to finish it off. Anyone who wants to know more can leave a comment or email me and I'll let you know. It took me about six months of
very
intermittent knitting, maybe 100 hours in total.
I finished blocking this about a week ago; now I need a new lace project. (The aforementioned
lace scarf
is a mini-project and doesn't really count.) I'm considering the rose trellis scarf from the
Vogue Knitting on the Go: Scarves
book, or Ene's scarf from
Scarf Style
. Ene's scarf actually seems like a (relatively) quick knit - lots of photos of it completed out there in blogland. Thoughts?